It's official.  PULSE and PULSE SOLO are this years must have items coming into Christmas.
The perfect gift for the person who has everything… and who loves being on the front edge of the technology curve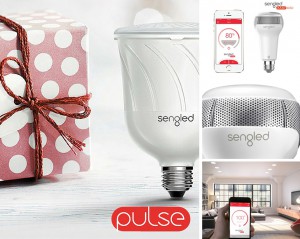 (Need to grab a gift? head over to our shop and we'll have it packaged up and on it's way to you in no time!)
Surround sound just by changing your light globe – it's cool…. but not the coolest thing we've come up with – and we're only just beginning.
4 times a year the R&D guys at Machtig and Sengled get together, sit around a table and ask one simple question: What do you use everyday at home that we can fit into a light globe?
The answers have been pretty awesome…
After PULSE came BOOST
Now, instead of having yet ANOTHER box sitting in your home for producing WiFi signals, you can simply replace a light globe in an area where you have lost/low WiFi signal and BOOST will pick up your own personal WiFi and enhance for another 30M.  The best bit is that you can "piggy back"  BOOSTs onto each other – so in theory, because you can have 256 of them in 1 system, you could go nearly 8KM with your WiFi signal (although we're not sure why you'd want to – but if you do, we'd love to hear about it!!)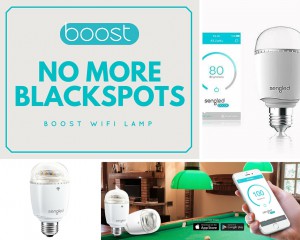 Next to arrive on the scene will be SNAP – it's still a bit of a secret, but I can tell you this – home security will never be the same!
(HINT: you'll be able to talk THROUGH your light globe to people at your front door from anywhere in the world!)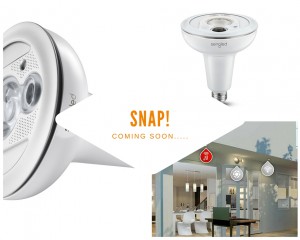 As if all that wasn't enough – we're also launching an awesome device to add into your PULSE system – we call it the AMP, and what it lets you do is AMAZING!  It will turn your PULSE system into the ULTIMATE of ULTIMATE surround sound systems with the flick of a switch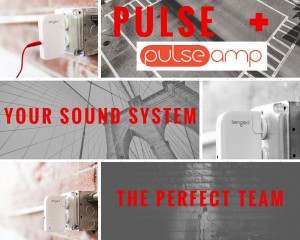 Then just this week we received our first working samples of the NEXT BIG THING – but you'll have to wait to hear about it, there are so many Elements to it's design that we're going to hold onto it for just a little longer
You can grab BOOST, PULSE and PULSE SOLO right now – and if you're in Melbourne, you can swing by our Braeside warehouse to get a live demonstration and see for yourself just how amazing blended tech can be!
We can't WAIT to show you what's coming next…