Reinventing the Light Globe with smart technology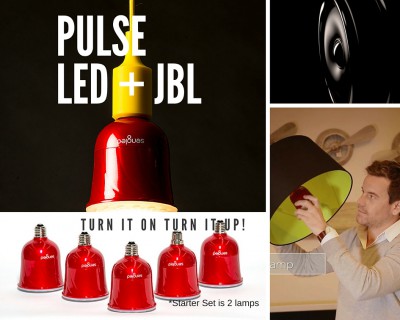 Wireless Surround Sound
Just can't live without music? Neither can we.
So we built JBL speakers into dimmable LED light bulbs and now we can have music anywhere we have light!
Set the mood, and move to the music in any room of your house with PULSE LED.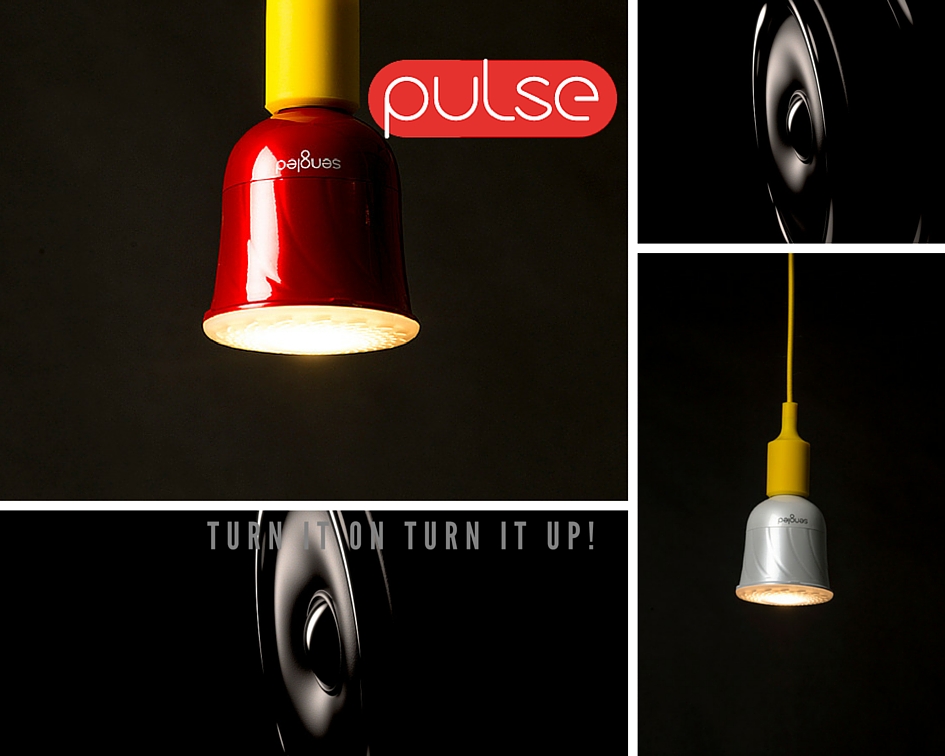 Connecting light and sound
Our intelligent PULSE LED Light globes'
will transform the world around you
using the utility of lighting
and the lifestyle of music and ambiance.
Turn your light into a colourful life.
Master Set = Two (2) PULSE Lamps – 1 = Master, 1 = Satellite.
For Instant Stereo Sound!
You can add in Satellite lamps – up to a total of 7 (which is a system total of 8 including the Master) for full surround sound through your lighting
The Sengled PULSE APP allows you to have individual lamp and speaker control of each of the (up to) 8 lamps in each PULSE system
Simply Change your Light Globe – PULSE works as soon as you screw or twist it into your existing light fittings – E27 (screw) or B22 (twist/bayonette) available
EASY to recess with the PULSE Trim Kit – enabling you to install your PULSE lamps as Downlights

Use BLUETOOTH to wirelessly connect to PULSE from any Bluetooth-enabled device to enjoy light and sound in a whole new way.

Bluetooth transmitter freq. range of 2.40-2.48GHz; transmitter power: 4dBm, 10M

1.75″ Full-Range High-Fidelity JBL Loudspeakers with surround sound effect.

Perform as Left-Right Stereo pair (13 Watts @ 8ohms; 100Hz-20kHz frequency response)

Power Consumption: 15W (Light and Audio), Peak 30W across BOTH lamps

LED Light = 8W 600lm 3000K warm white

Download Pulse iOS/Android App provides for complete control over light/sound intensity and audio equalizer modes

Box includes: One Master (M) + One Satellite (S).

Available in: Candy Apple Red, Neutral White, or Pewter Silver
See here for more information regarding our Refunds and Returns Policy
Come and visit our Machtig LED Showroom to see and hear Pulse in action. (Based in Braeside, Melbourne)
Contact us for more information
Pulse - Your Light, Your Sound!
Pulse is an integrated LED bulb  together with a JBL speaker to create a smart bulb for your connected world. Pulse is compatible with any typical light socket and works with virtually any Bluetooth enabled devices, including smartphones, tablets, and PCs. Our intuitive app offers seamless control of both light and sound while listening to your favorite streamed music or media!
Light up the world around you
Pulse smart LED speaker bulbs offer endless pleasure of integrated light and sound for everyone, everywhere! Enjoy your favorite streamed music, media apps in your kitchen, family room, bedrooms, children's rooms, bathrooms, basements, patios, terraces, balconies, or anywhere there is a light socket.
Putting the control in your hands
To further enhance the simplicity and elegance of Pulse, download the intuitive iOS or Android mobile application. Integrated light and sound are controlled directly from the app, including the ability to dim lights and adjust sound volume, and audio equalizer modes. Launch your favorite media streaming services such as Pandora, Spotify, iTunes and others directly from the Pulse mobile app.
The power of light and music
There have been many studies conducted to find deeper physical and mental benefits of listening to and playing music. Leverage these benefits with our LED Pulse speaker bulbs – your personal wireless audio system to put you in a better mood that will inspire greater ideas.
Control your comfort levels
Relax with Pulse dimmable speaker bulbs using our app to dim the lights and lower the music while you put your child to sleep or you fall asleep. Place Pulse speaker bulbs in children's bedrooms or playrooms for sleepovers or play dates! Perfect for children of all ages.
Brighten up your life with Pulse