Description
BOOST IT ON! (Your WiFi that is!)
Get rid of Drop Out zones for your WiFi at home simply by changing a light globe!
No need to additional routers or equipment, no cables – simply twist in your BOOST LED and configure it using the simple free Sengled BOOST app and immediately clear blackzones in your WiFi.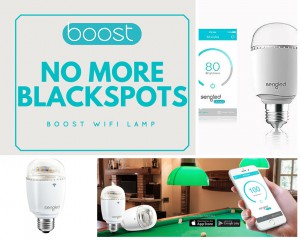 Dimmable LED light with WiFi booster, bringing perfect connectivity to your whole home.
****Get an overview of BOOST Wi-Fi enhancing lamp and how to use it at home – this movie is for our European friends, so please note in Australia, we have 3000K lamps and our APP is in English*****